North American Bird Species that Nest In Birdhouses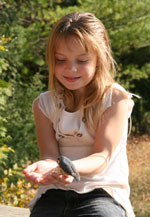 There are more than 50 species of birds that will normally nest in birdhouses or its variation such as nesting shelves and platforms.
Birdhouses are considered scientific tools when used properly since a great deal of learning can be done by observing birds in them.
Bird Houses also play an important role in the conservation of birds in heavily populated suburban areas where very few natural nesting places are found. Birds have different physical and behavioral needs thus there is not one type of birdhouse that would be suitable to all. The types of birds that will nest on a yard or property are largely determined by the habitat. Thus, a mixture of habitats may attract a great number of birds. If a particular specie is preferred, then the house and the environment should be readied to welcome it.